PDX Pop Now! Contributing Artists.
2014: James Mitchell
James Douglas Mitchell is an illustrator / designer living in Portland, Oregon since 2006. He likes skateboarding, playing music with friends, big cities, pop-science, cinema, and cats.
http://i14.photobucket.com/albums/a307/amo152/5fb8eb82-74d4-40d3-acc5-56233cca5fce.jpg
2013: Mark Warren Jacques
Mark Warren Jacques lives within a web of art makers, musicians, skateboarders, and backyard revolutionaries. This close-knit community thrives on representing a sort of whimsy that harnesses the energy of idealism and is rooted in earthy spirituality. Lest you conclude that he lives in a world of naïvete, Jacques will surprise you with his gusto to love, question, and commit himself to the realities of hard work, ambition, and responsibility to his community.
Just to name a few, Mark Warren Jacques' work has been shown at Breeze Block, Stumptown, Together Gallery, White Walls Gallery SF, in addition to being featured in The Mercury, The San Francisco Chronicle, and Surfer Magazine. See more of his works and read his full biography at http://markwarrenjacques.com
2012: Cord Gerst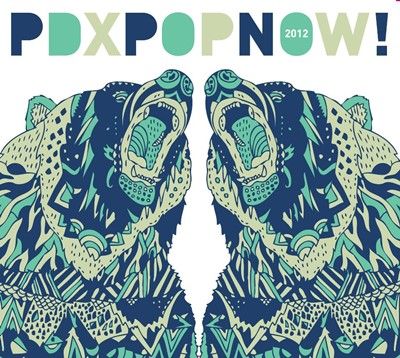 Cole Gerst is an award winning art director, graphic designer, illustrator & painter. After stints as the art director for two record labels, art directing and designing album packaging and ad campaigns for some of the world's most influential musicians, Gerst became the first in-house art director for the House of Blues corporation. Here he established a full service art department and created company wide brand guidelines overseeing a nationwide group of designers. In 2002 Gerst left House of Blues to create option-g visual communication. For the last 10 years option-g has been continuously growing and gaining notoriety with its design and illustration style. It has been highly influential and accredited for helping foster the resurgence of the "gig" poster, designing posters for such bands as the Shins, Beck, Modest Mouse, Bright Eyes & Interpol. He has won multiple awards for design from Communication Arts, Print and How Magazine.
His work can be found here – option-g.com


2011: Santiago Uceda
Santiago Uceda does illustration, art direction, motion graphics, makes tasty sandwiches, stays up late, listens, observes, questions, changes diapers, gives piggy back rides, collaborates, makes posters, designs t-shirts, cd packaging, magazines, etc. He has worked directly or indirectly with many talented folks, brands and institutions including but not limited to: Adidas, Billabong, Portland Center Stage, South Coast Repertory, Orange County Performing Arts Center, Surfing Magazine, LA Weekly, Bike Magazine, Portland Mercury. He also writes terrible bios.
His work can be found here – santiagouceda.com


2010: Carson Ellis
Carson Ellis was born in Vancouver. B.C. in 1975. She was raised in suburban New York and college educated at the University of Montana in Missoula where she earned a painting degree in 1998. She's the illustrator of many books, including New York Times bestsellers The Composer Is Dead (Lemony Snicket) and The Mysterious Benedict Society (Trenton Lee Stewart). In addition to book illustration she does artwork and art direction for the band, The Decemberists. Carson lives in Portland, Oregon with her husband, Colin, and son, Hank.
Her work can be found here – carsonellis.com

2009: Tiny Little Hammers
Dylan McConnell doesn't generally like talking about himself, his work, or any of that garbage. In fact he doesn't want to talk about it at all. He'd rather bike around, make music, go to shows, eat mexican food and hunt for delicious, delicious vinyl.
His work is can be found here – www.tinylittlehammers.com

2008: EMEK
Bio:
Emek has been referred to as "The Thinking Man's Poster Artist".
Coming from a unique family of 5 artists, Emek has made his mark creating special posters and album covers for prominent musicians for 15 years.
He was recently credited for creating some of the best rock posters of all time by Billboard Magazine…
Emek' style thrives on attention to detail, coupled with layers of meaning in the artwork. His infusion of socio-political commentary into pop culture imagery has made his work instantly recognizable in the field. Emphasizing craftsmanship, his work is still hand-drawn in the tradition of the classic psychedelic posters from the 1960's. Born in the 70's Emek was also strongly influenced by the DIY punk flyers of the 80's.
Over the last 2 decades, Emek has created hundreds of posters for some of the top alternative bands and events, like Coachella, the Decemberists, Queens of the Stone Age, Tool, System of a Down, Pearl Jam, The Flaming Lips, to name a few. As well as album covers from Neil Young and Pearl Jam to Henry Rollins and Erykah Badu. Emek's work has been shown in galleries across the United States and Europe. He has been interviewed on CNN, and featured in dozens of magazines and books.
For more about his work, visit www.emek.net