INFO
General Info:
The 15th annual PDX POP NOW! festival will take place Saturday, July 21st and Sunday, July 22nd at AudioCinema located at: 226 SE Madison St, Portland, OR 97214 underneath the Hawthorne Bridge
The Festival is free and always all ages!
Food carts will be on site, as well as a beer garden with all proceeds going toward putting on the festival.
Festival Map: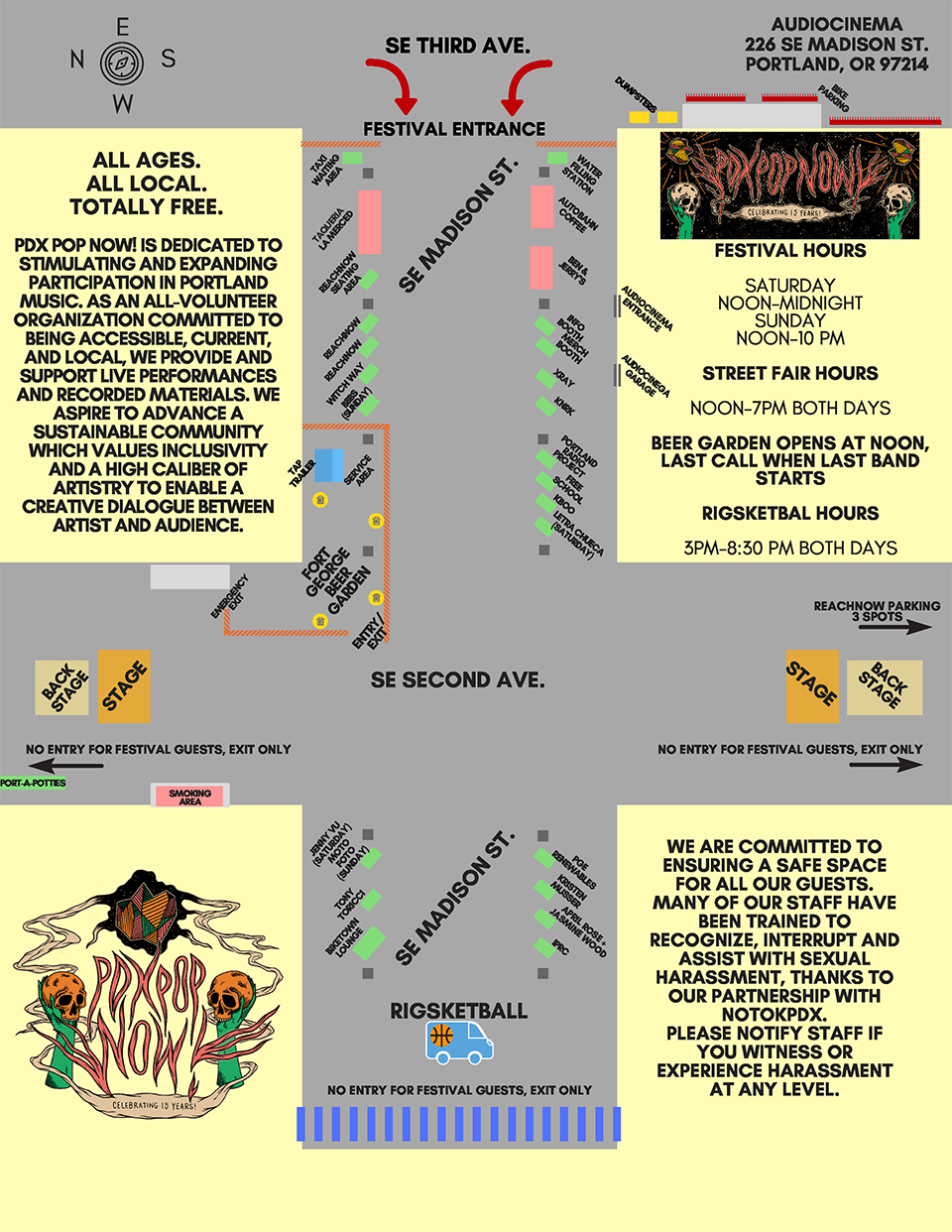 Street Fair Artists & Vendors
Getting to the festival
The Festival is located at: 226 SE Madison St, Portland, OR 97214 (underneath the Hawthorne Bridge)
There will bike parking (~150ish) spots on site
Parking for cars can possibly be found in the neighborhood but it is indeed limited
Streetcar CL (Central Loop) Line has many stops close by
For Trimet use the 14 or 33 bus line
Code of Conduct:
PDX Pop Now! respects the rights, dignity and worth of each person–artist, volunteer, attendee or otherwise–who is a part of the festival. The event is a celebration, with the expectation that all participants are treated equally regardless of age, gender, disability, race, ethnicity, religious belief, sexuality or social/economic status. We are committed to participants having the right to enjoy the festival in an environment free of threats, intimidation, harassment and any form of abuse.