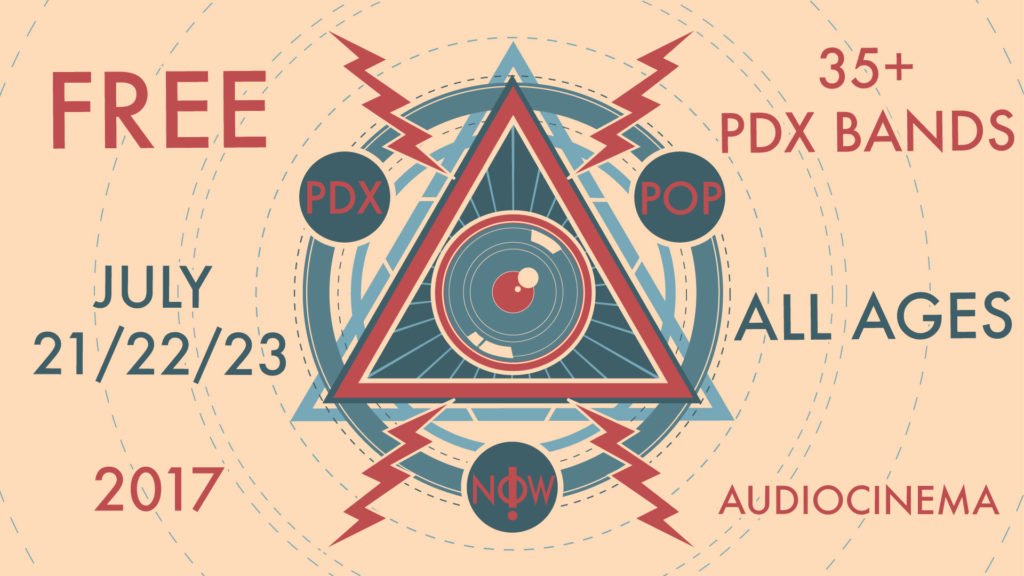 The 14th Annual PDX Pop Now! Festival returns to AudioCinema July 21-23, 2017 with three days of Portland bands, a street fair, record fair, Rigksetball, and local food carts!
With two outdoor stages beneath the Hawhtorne Bridge, PDX Pop Now! is Portland's only three day, free festival focused on showcasing Portland's diverse musical talent. A non-profit organization dedicated to making music all ages and accessible, PDX Pop Now! is run entirely by volunteers, from the board members down to the bands playing the festival. Want to get involved? Visit our volunteer sign up sheet here: http://pdxpopnow.com/volunteer/
PDX Pop Now! couldn't be possible without the support of our generous sponsors: Portland Mercury, Vortex Music Magazine, Williams & Dame, and Vacasa.