Submissions for the 2017 PDX Pop Now! are now OPEN! Deadline March 24, 2017 at Midnight.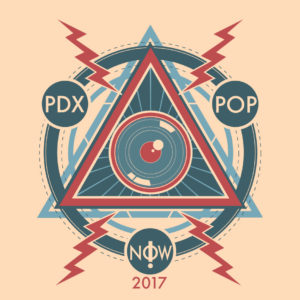 As a complement to the annual PDX Pop Now! festival, a compilation album is curated as one-part fundraiser, one-part shameless promoter of Portland musical talents. In its first year—as with the many that have followed – this compilation sold out multiple times over, and received praise from both local and national media outlets.
SUBMIT YOUR SONG FOR THE COMPILATION
As a PDX Pop Now! production, the compilation includes a democratic aspect. Music tracks are attained solely through artist submissions, and are then run through a rigorous listening panel comprised of our board members and 100 plus volunteers. After surviving the listening panel, final tracks are then selected with attention to diversity, representation and popularity.
APPLY FOR THE LISTENING COMMITTEE
It's their discerning ears that sift through hundreds of songs to produce a much anticipated amalgam of "PDX pop." Each album is met with a release concert featuring—you guessed it—Portland artists at a Portland venue, both of which have garnered considerable attention from national media, as well as thousands of plays on college and public/community radio across the country.
—————————————————————————————————————–
Booking for the 2017 festival has begun!
Join the booking committee for the 2017 festival. Every year, with the help of community members across all ages and music experience, the booking committee listens to and votes on over 1,000 Portland artists within all genres. The booking committee meets weekly to listen to and discuss bands and eventually narrow down the 40+ artists that play our annual festival. Find out more and apply for the 2017 booking committee at the link below!