2010 Comp Submissions
It's that time of year again. We're now accepting submissions for the 2010 Compilation! All genres encouraged! Submit your track by February 28th, 2010
Buy the 2009 Comp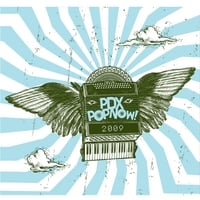 Get it online from CD Baby or at record stores around Portland such as Music Millenium, Jackpot Records, Everyday Music, and many more!
Online Friendliness
Follow our updates on Twitter: twitter.com/pdxpopnow
Friend us on MySpace
Friend us on Facebook
Volunteer
Want to be a part of PDX Pop Now! 2009? Get in touch with our volunteer coordinator here.
Join our mailing list

OPB Music proudly supports PDX Pop Now's year-round programming.
Our Mission
PDX Pop Now! is dedicated to stimulating and expanding participation in Portland music. As an all-volunteer organization committed to being accessible, current, and local, we provide and support live performances and recorded materials. We aspire to advance a sustainable community which values inclusivity and a high caliber of artistry to enable a creative dialogue between artist and audience.
Festival Videos
Checkout videos of PDX Pop Now! events on YouTube.
Festival Photos
Here are some photos taken at past PDX Pop Now! festivals and events. If you have some you'd like to add, please chuck them into our Flickr group.
T-Shirts
Click here for t-shirts! Whee!
Support PDX POP NOW! Make a PayPal donation today.
100% of the money you give goes to support all of our activities.
The 2009 Compilation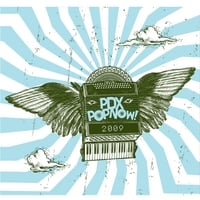 PDX Pop Now! is thrilled to announce the track list for the 2009 Compilation. As always, we feel that this compilation represents a variety of both new and well-know Portland artists. We hope you like it as much as we do!
The compilation will be released on June 4. The compilation will be available for purchase ($8) at local retail outlets and online at CD Baby. Proceeds from sales of the album go towards funding the festival and the rest of our activities.
Disc 1
The Mint Chicks — Hot on Your Heels
At Dusk — For A Reason
aed & Quiet Countries — Moving Day
M. Ward — For Beginners
Luck-One and Dekk — The Coolax
Dirty Mittens — The Dock
Ethan Rose & Laura Gibson — Sun
Third Angle New Music Ensemble performing Bryan Johanson — The Rat Catcher's Dance
The Thermals — You Dissolve
Thrones — Trmph Lfe
Mirah — Generosity
Magic Johnson — Las Malas
Chilly Willy — Grab and Glow
Ravishers — Keep You Around
Silentist — Hex
Dykeritz — Chasing the Wheel Away
Explode Into Colors — Paper (Hot Sax Version)
The Cysts — Human Garbage
Caleb Klauder — Can I Go Home with You
Plankton Wat — Dawn of the Golden Eternity
Chervona — Reality Show
Disc 2
Jared Mees And The Grown Children — The Tallest Building In Hell
What's Up? — Seasoning's Greeting
Blue Skies for Black Hearts — Jenny and Steve
Starfucker — Boy Toy
Lightheaded — HardRock
Grouper — Rising Height
Lovers — Igloos For Ojos
Sandpeople — Hate Aside
Blue Giant — Target Heart
Cootie Platoon — Divided
Benoît Pioulard — Idyll
Ah Holly Fam'ly —

EIEIO

Breakfast Mountain — J Hollerday
Gejius — Let Down
Tara Jane O'Neil — Dig In (ft The Ecstatic Tambourine Orchestra)
MY-G — Take Back Our City (ft Liv Warfield)
Bird Announced Land — Sweet Dreams
Blue Cranes — Broken Windmills
The Taxpayers — Black Batons
The 2008 Compilation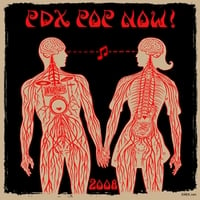 This two-disc collection, a rich – though by no means exhaustive – sampling of our city's vibrant music community, serves up both rare treats from artists you probably know well and tantalizing bites from names you'll probably want to get to know a lot better.
The compilation is available for purchase ($8) at local retail outlets and online at CD Baby. Proceeds from sales of the album go towards funding the festival and the rest of our activities.
Disc 1
Au — Are Animals
Blue Cranes — S.T.I.L.L.
Meth Teeth — Unemployment Forever
The Joggers — Golden Wage
A Weather — Spiders, Snakes
New Bloods — Oh, Deadly Nightshade!
Portland Cello Project feat. Heather Broderick — For Misty
Copacrescent — Do My Thing
Y La Bamba — Fasting in San Francisco
Valet — We Went There
Strength — Wilderness
Swim Swam Swum — Not in Your Way
Andy Combs and The Moth — Let's Ride
Still Pending — Drivin' to California
Yellow Swans — Velvet Water
Kelli Schaefer — Lasso the Moon
Nick Caceres — The Victorian Hoedown
Blitzen Trapper — Crushing the Wheat
Sandpeople — The Count
Panther — Puerto Rican Jukebox (Lips and Ribs Remix)
Disc 2
Devin Phillips — Frenchmen Street Strut
Bodhi — Nadine
SubArachnoid Space — Honorable Mention
Fist Fite — Grandma Surprise
Braille — The IV
Eliot Rose — Brightness and the Blood
Pseudosix — Apathy & Excess
Horse Feathers — Road to Ruin
Hey Lover — She's the Girl for Me
Dragging an Ox Through Water — Houses & Homonculi
Southern Belle — Sunnyside
Pink Martini — Hey Eugene (Watch Your Back)

YACHT

— Ring the Bell (Premix)
Living Proof feat. Liv Warfield — Sky High City (Bluebird)
Faux Hoax — Foxworthy
JonnyX and the Groadies — Castle/Face
The Woodlands — Until the Day Dims
Chromatics — Night Drive
Talkdemonic — Silvertone
Guidance Counselor — Pull Over
Special thanks to CD Forge for manufacturing the CDs, Stumptown Printers for printing the packaging, Emek for the amazing artwork, Gus Elg at Sky Onion for the mastering, and all the artists for donating their wonderful music.
If you have any thoughts, comments or questions, please send the comp committee an e-mail.
The 2007 Compilation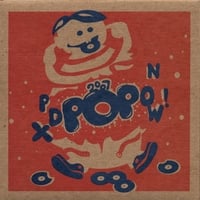 Disc 1
Swim Swam Swum — Without Your French
Lips and Ribs — Battle in Nagoya
Modernstate —

SSMF

Menomena — Wet and Rusting
Syndel — Lemme Hear It
World Court — Maps
The Hand That Bleeds — Shattered Love Trance
The Ocean Floor — A Simple Adventure
Laura Gibson — Come by Storm
Mirah and Spectratone International — Community
Evolutionary Jass Band — Phyllis' Frindge
Old Time Relijun — The Tightest Cage
Black Elk — Toss You to the Wolves
Ethan Rose — Ceiling Song 3 (Excerpt)
Lifesavas — No Surprise
Alela Diane — Up North

YACHT

— See a Penny (Pick it Up)
Starfucker — Rawnald Gregory Erickson the Second
Colin Meloy (of The Decemberists) — Culling of the Fold
Disc 2
Junkface —

ATAMAKATAHIZAASHI

Kristin Hersh — Blackstone
Sweater! — Mediterranean
Panther — How Well Can You Swim?
Ohmega Watts — 4 Days in Geneva
Run On Sentence — Carrie Pt. II
Exploding Hearts — (Making) Teenage Faces
Derby — If Ever There's a Reason
The Hugs — North
Eric John Kaiser — L'Odyssee
Ferocious Eagle — Bastards
The Better to See You With — Garden
Hungry Mob — To the People
Klezmocracy — Hava Netze B'machol
Wilding &

AED

— Broken Branches
The Robot Ate Me — Empty Feelings
Alan Singley — Never Knew
Nice Boys — Johnny Guitar
31Knots — Sanctify
White Rainbow — Mystic Prism
The Shaky Hands — Soul
Artwork: Dan Stiles
Mastering: Gus Elg at Sky Onion
The 2006 Compilation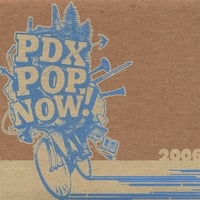 Disc 1
Blitzen Trapper — On A Dime
The Thermals — Product Placement
Sweater! — Kill It Now
Siren's Echo — All My
Stephen Malkmus — Mets To Infinity
The Joggers — We've Been Talked Down
Toothfairy — Camp Hormones
Menomena — Shirt
Leviethan — This Town That Town
Treva Jackson — Drive
Talkdemonic — Ending The Orange Glow
Vursatyl (of Lifesavas) — Mr. Gusto
The Planet The — Dreams of Your Co-Workers
Tea For Julie — Pollyanna
Tara Jane O'Neil — Bluelight Room
The Shaky Hands — The Sleepless

LKN

— Circumstance
Paint and Copter — Manzier
Horse Feathers — Finch on Saturday
Nice Nice — Down, Down, Down Pt. 1
Disc 2
Rocketship — Our New Track
Blue Skies for Black Hearts — Here Comes the Rain
Junior Private Detective — Aftermath
The Kingdom — Higher
Hello Damascus — Randy
Laura Gibson — Hands in Pockets
Colin Meloy — Barbara Allen
Electric Ill — Nurban Gowns
Viva Voce — From the Devil Himself
Ms. Su'ad — Sweat the Design
The Blow — Babay (Eat a Critter, Feel It's Wrath)
Copy — Closet Face
Chevron — Cylvia Poggili
Small Sails — Aftershocks + Afterthoughts
We Quit — We Looked Around
Jackie-O Motherfucker — Hey! Mr. Sky
Cool Nuts — More Than Music
Swimmers — Hot Pocket
Mach Fourth Marching Band — Space Hole
Artwork: Mike King
The 2005 Compilation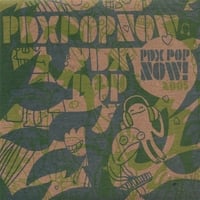 Disc 1
Sleater-Kinney — Rollercoaster
The Minders — I'm So Low
Mirah — While We Have The Sun (4-track home)
The Blow — Pile of Gold
Nice Nice — Uh-Oh
Dolorean — To Destruction
Swords — Radio Radio
Please Step Out of the Vehicle — Clawz
Desert City Soundtrack — Second Sickness
Holy Sons — Evil Falls
Modern State — Windows & Walls

YACHT

— Daydreams With Daffodils (Stepperz Remix)
Glass Candy — Lovin' Machine
31 Knots — No Sound
Copy — Just Expect
Toothfairy — Why'd You Have to Die?
Point Line Plane — Descender
Alan Singley — These Trees Are For Resting
Talkdemonic — Mountaintops in Caves
Spooky Dance Band — Chemical Reaction
Disc 2
Viva Voce — Alive With Pleasure
The Gossip — It's Over
The Thermals — God and Country (live)
Blues Goblins — A Plague Upon the White House
Menomena — Sista Social Theme Song
Die Monitr Batss — Gore Appeal
Lkn — To An Angel on No Condition
Myg feat. Mikah 9, Sleep — The Untold Story
M. Ward — Hi-Fi
Sexton Blake — Emma
Sunset Valley — Smallest Man
The Snuggle Ups — Move your Body
Shicky Gnarowitz and the Transparent Wings of Joy — Freilechs Von Der Chuppe
Wet Confetti — Laughing Gasping
Jessica Jones — What We'll Admit
Binary Dolls — I Am the Only Master of the Ten-Key
Point Juncture, WA — Cardboard Box
Norfolk & Western — A Gilded Age
Cajun Gems — Homebody
The Helio Sequence — All of These Things
The Decemberists — From My Own True Love (Lost at Sea) (Demo)
Artwork: Tyler Stout
The 2004 Compilation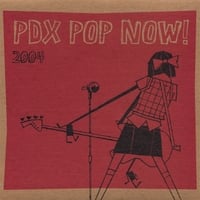 Disc 1
The Thermals — How We Know

YACHT

— I Love A Computer
Binary Dolls — El Paso
The Helio Sequence — Don't Look Away
Libretto (featuring Lifesavas) — Volume
talkdemonic — mutiny sunshine
Lack Thereof — Let U Down As Good As I Did
Loch Lomond — Sourire
The Joggers — No Dice
Sarah Dougher — Oh My Glory
Jeremy Wilson — Angel in a Box
Pseudosix — Run Rebel
M. Ward — Vincent O'Brien
Tea For Julie — Hello
Viva Voce — Red D-Lish
Corrina Repp — Lost at Sea
The Sensualists — You Are Love
The Decemberists — Here I Dreamt I Was an Architect
Disc 2
The Shins — Turn a Square
The Planet The — Toledo Vader
Davies vs. Dresch — My Friend is My Hairstylist
Alarmist — Bikini Apocalypse
Blitzen Trapper — Pink Padded Slippers
Per Se — Adelaide
Orange & Allred — Milk Slippers
Quasi — 23 & 24
Tara Jane O'Neil — Famous Yellow Belly
Swords — Immigracion
e*rock — living, breathing, etc
Wow & Flutter — Voice of Reason
Wet Confetti — Apple Disaster
Kind of Like Spitting — In the Red
System and Station — The Art of Letting Go
Sunset Valley — Mr. Extreme Jeans
Lifesavas — Skeletons
Artwork: Guy Burwell
If you have any thoughts, comments or questions, please send the comp committee an e-mail.